Avoid Sewer Line Repair Emergencies with Annual Maintenance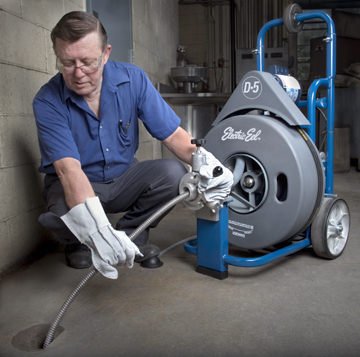 When it comes to dealing with frustrating plumbing problem, like clogs and leaks in the main sewer line, it's always better to stay ahead of the game. Many of the most common causes of clogs and other issues stem from manageable sources. While My Hayward Plumber Hero is always happy to serve our Hayward clients with complete sewer line repair services, we also encourage customers to schedule an annual checkup and drain cleaning for their entire system.
How Does Regular Cleaning Protect Sewer Lines?
What starts as a wad of hair in the tub drain can turn into a monstrous obstruction if left unchecked. Blockages tend to grow over time as they trap additional debris that flows through the pipes. They can also sink further into the system, turning a one-drain problem into a disaster that disables your home's entire plumbing system.
Scheduling annual routine inspection and drain cleaning from a professional plumber is a great way to identify risks and clear out grime before they cause serious issues. We use video camera inspections to find leaks, clogs and other issues, so you can make informed decisions regarding your home. Our plumbers are also equipped with snakes, hydro-jetting equipment and other tools that make plumbing maintenance a fast and affordable task.
How Long Before I Need Repairs or Replacement for My Sewer Line?
Some sewer systems can operate for decades before they need significant repairs or maintenance. However, this is only the case for well-kept systems that are regularly cleaned and inspected by professional plumbers. Damage from tree roots or other external pressure can deteriorate both new and old pipes, so they are always a threat to your sewer system.
As a licensed and insured plumbing contractor, My Hayward Plumber Hero is proud to serve Hayward residents with expert sewer line repair, routine maintenance and other essential plumbing services. Call us today to learn more about our company or get an estimate for your project!